Hiking • Yoga • Advenure
This fall join Aleysha Derksen & Nicola Anderson in the magical desert
city of Sedona, Arizona
Spend 5 days & 5 nights at the breathtaking Moondance Sanctuary
in the valley of Oak Creek
Enjoy daily practices of yoga, meditation & journaling
Eat beautiful catered meals from Sedona's own Heartline Cafe & Local Juicery
Hike Sedona's famous red rocks, and experience the magic of Sedona vortexes
Visit the Grand Canyon and marvel at the aerial view during an
unforgettable helicopter tour
October 4th - 9th 2019
With Nicola Anderson & Aleysha Derksen
Included in your Retreat Package:
5 nights accommodation at Moondance Sedona Sanctuary

5 healthy breakfasts & beverages catered by Local Juicery

4 fresh, seasonal dinners catered by Heartline Cafe

Private dinner at Che Ah Chi restaurant at Enchantment Resort

10 yoga & meditation practices, including a special evening of yin & live music

Outdoor yoga practice on a quartz crystal energy vortex

Day trip to the South Rim of the Grand Canyon & 45 minute helicopter tour

Daily group hikes in the beautiful red rocks of Sedona

Access to Camp Avalon Spiritual Nature Retreat during your stay

A digital album of professional, edited photographs of our retreat
Accommodations:
Moondance Sedona Sanctuary is situated in the valley of Oak Creek, with a majestic view of Cathedral Rock. Beautifully furnished rooms accommodate either one, two, or three guests comfortably with private or shared bathroom facilities. Rooms are available in single occupancy or shared occupancy options.
Property also includes an onsite yoga studio, swimming pool, hot tub, covered deck, fire pit, and breathtaking views. A 5 minute walk to Camp Avalon Spiritual Nature Retreat with dozens of trails and swimming with private creek access to Oak Creek as well.
Meals:
Your fuel is a huge priority to us! Enjoy fresh, healthy, delicious food catered by Sedona's Local Juicery and historic Heartline Cafe. 5 breakfasts and 4 dinners are included. Vegetarian, vegan, gluten free, and most other dietary restrictions are able to be accommodated. Please advise your hosts at time of booking.
Sample Breakfast Menu
ORGANIC COLD PRESSED JUICE
STRAWBERRY, BLUEBERRY, BANANA & ALMOND MYLK SMOOTHIE
SUPERFOOD OATMEAL TOPPED WITH ALMOND BUTTER, HONEY & SEASONAL FRESH FRUIT
SMASHED AVOCADO ON SPROUTED GRAIN BREAD WITH CILANTRO, LIME & SEA SALT
Sample Dinner Menu
ROASTED PEAR & BUTTERNUT SQUASH SOUP
BABY GREENS WITH ALMONDS CRANBERRIES & PEPPER VINAIGRETTE
GRILLED MARINATED SALMON WITH POMEGRANATE REDUCTION & STEAMED SEASONAL VEG
RICE WITH WHEAT BERRIES & FLAX SEED
Yoga:
Daily practices will be led by Aleysha and Nicola in the mornings and evenings. Styles of yoga will include vinyasa flow, hatha, yin, yoga nidra and guided meditations. Included will be an evening of live music by Nicola and yin with massage led by Aleysha, as well as an outdoor practice on a quartz crystal energy vortex!
All classes will be suitable for all levels. Please bring your own yoga mat.
Vortexes:
Sedona vortexes are thought to be swirling centers of energy that are conducive to healing, meditation and self-exploration. These are places where the earth seems especially alive with energy. Crystals and other earth minerals interact with the metals and properties in our own bodies to promote healing and raised energy vibrations. Many people feel inspired, recharged or uplifted after visiting a vortex.
Grand Canyon Day Trip:
The South Rim of the Grand Canyon is only a 2 hour drive North of Sedona. Spend the day exploring one of the greatest wonders of the modern world!
Our helicopter tour departs from the South Rim of the Grand Canyon taking you over the beautiful Kaibab National Forest, home to the world's largest ponderosa pine forest. Upon reaching the edge of the canyon, the South Rim gently drops away as the North Rim and Eastern end of the canyon come into view - one of the most spectacular views in the entire canyon.

In the distance, it is possible to see the Painted Desert and the Desert View Watchtower designed by the Hopi Indians. Your journey continues as you follow the Colorado River upstream to where it merges with the Little Colorado River.

View Marble Canyon and Point Imperial as you fly through the canyon and climb above the North Rim. Experience fabulous bird's-eye views once on the North Rim, and then head South through the Dragon Corridor, the widest and deepest part of the canyon.

As you cross over the Colorado River, you'll fly over the South Rim and the Kaibab National Forest landing back at the Grand Canyon Airport. This Grand Canyon tour will provide you with memories of a lifetime!
Camp Avalon:
The sacred lands of Camp Avalon have historically been used for organic gardening and community development. Now, these beautiful and rural lands are often the destination location for campers and those seeking spiritual retreat in the heart of one of Sedona's most pristine natural habitats. Enjoy hiking trails and swimming with private access to Oak Creek.
Photographs:
If you didn't know, your host, Nicola is also a professional photographer! During our time together she will be snapping photos and at the end of our retreat she will compile a beautiful photo album of professional, edited photos for you to keep, share & post. Her gift to you!
Not Included in Your Retreat Package:
Airfare to/from Phoenix Sky Harbor Airport

Transportation (We strongly suggest renting a vehicle for your stay in Arizona. You will have plenty of time to explore and having a vehicle makes that so much more enjoyable! The drive between Phoenix and Sedona is breathtakingly beautiful too! Once your flights are booked we will help to coordinate ride sharing for our guests to keep this cost at a minimum for you.)

Lunches (Access to full kitchen on site, or many dining options within a 10 minute drive)

Alcohol & Gratuities

Additional excursions

Overnight accommodations in Phoenix if your flight schedule requires
Rooms & Investment:
Pricing is in USD, all taxes included.
Early bird rates available, save 10% until June 30th!
$500 USD non-refundable deposit is required to secure booking.
Second instalment due July 31st. Remaining amount due September 30th.
No refunds will be given.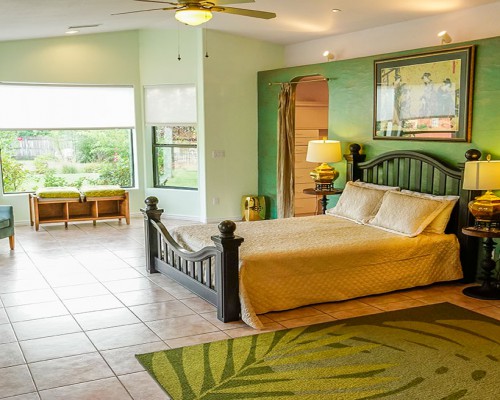 Queen Bed, Private Full Bathroom, Walk In Closet
Double Occupancy
Early Bird: $1885 per person
After June 30th: $2075 per person
Queen Bed, Private Half Bathroom, Walk Out Private Balcony
Double Occupancy
Early Bird: $1885 per person
After June 30th: $2075 per person
Queen Bed, Shared Bathroom
Single Occupancy
Early Bird: $1750
After June 30th: $1925
Three Twin Beds, Private Full Bathroom
Triple Occupancy
Early Bird: $1685 per person
After June 30th: $1850 per person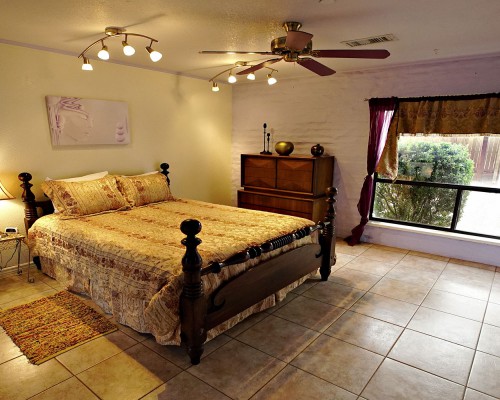 Two Twin Beds (no longer a queen), Private Full Bathroom
Double Occupancy
Early Bird: $1850 per person
After June 30th: $2035 per person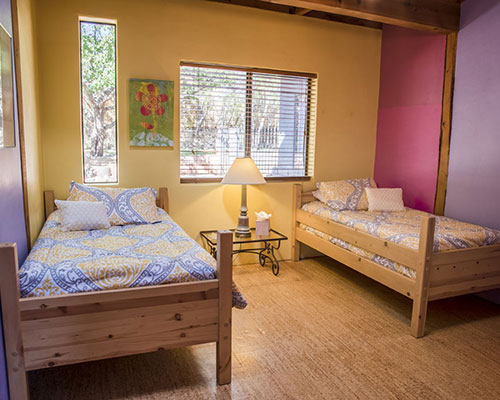 Two Twin Beds, Shared Bathroom
Double Occupancy
Early Bird: $1685 per person
After June 30th: $1850 per person
Twin Bed, Small Closet, Shared Bathroom
Single Occupancy
Early Bird: $1625
After June 30th: $1790